We're extremely 'appy to let our users know that we have today launched a brand new Mathletics Student app, designed to replace the current Mathletics Student app.
Available on iOS and Android, the new Mathletics Student App has the same updated look and feel as the desktop version for a consistent student experience.
Use the slider below to see the difference between the current and new Mathletics Student app interfaces.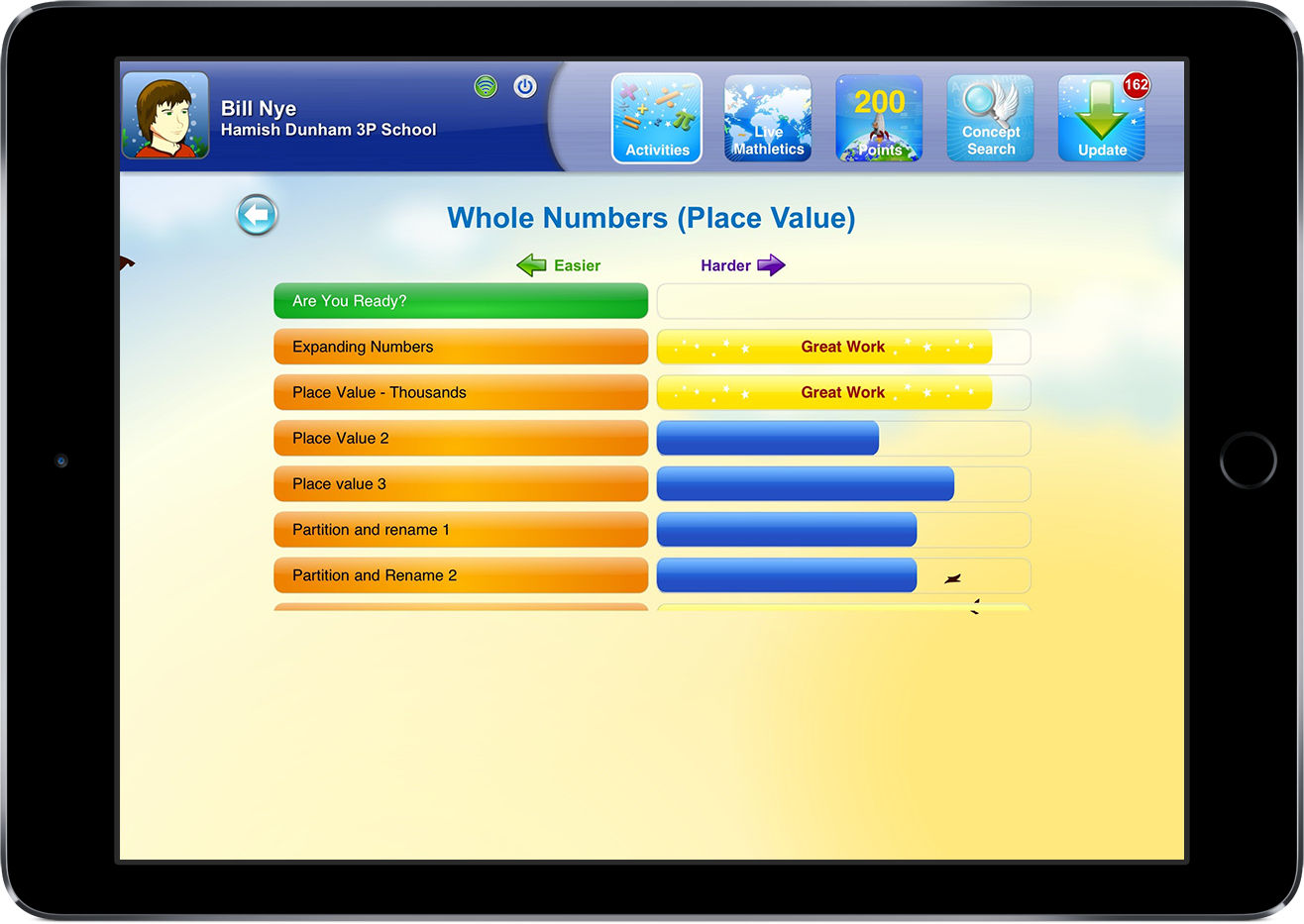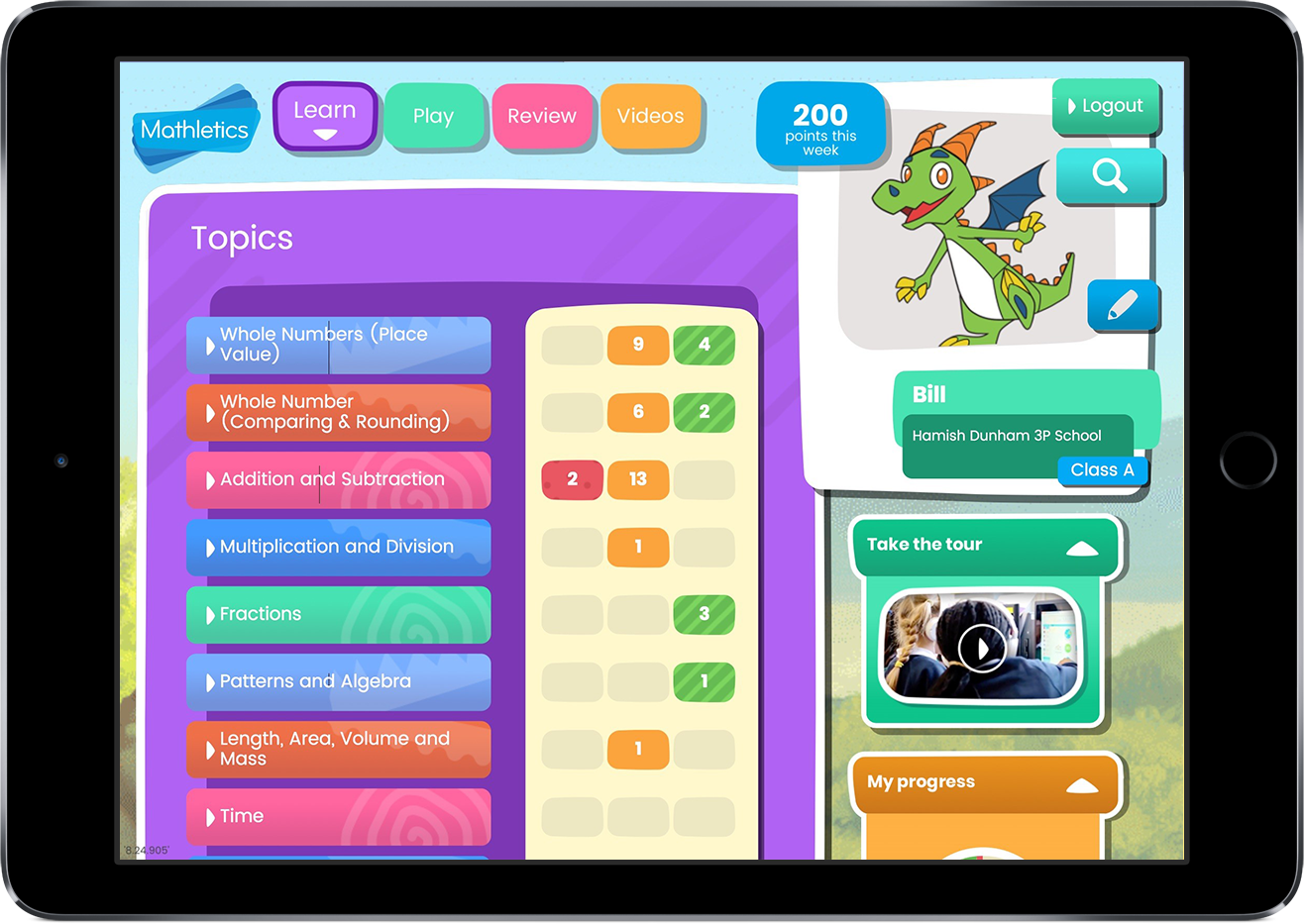 Click edit button to change this text.Here's all you need to know about the new Mathletics Student app.
Take activities offline
In online mode, students can access all of their activities through the new Mathletics Student App. What's more is that activities can be downloaded and stored on their device. This means that students can complete activities offline with their results stored on the device and uploaded when the device is back online.
We've also added extra functionality to the in-app numeric keyboard so it can be moved from the right of the screen to the left and back again depending on where a student feels more comfortable displaying it.
Access activity support where you need it
In a first for Mathletics, in-app support within activities is available. This offers students videos, step through image carousels and worked solutions and examples.
Simply tap the "i" icon on the right side of an activity to access support.
Edit your avatar and profile
Students will be pleased to know that they can edit their new avatars and change their console backgrounds all from within the new Mathletics Student app.
Personalise your space on the go!
Note: Avatar editor is not available offline.
Challenge students around the world on Live Mathletics
A favourite among students, Live Mathletics is a fun, exciting way to practice maths fluency. With an internet connection, students will be able to race others across the globe from their device.
Note: Live Mathletics is not available offline.
Access your favourite extra learning resources
In another brand new addition to the app, students will now be able to access additional resources such as printables (eBooks), concept videos and the Magic Mentor Videos from within the Mathletics Student app.
Note: Videos are not available offline. Printables are available offline if they have already been downloaded.
Assessments to go!
Available in the new Mathletics Student app is the Review tab, and you know what that means – Assessments! If students have any scheduled Assessments they will be able to complete these wherever they have the app.
Note: Assessments are not available offline.
Download the new Mathletics Student app here