When we unveiled the new, game-changing Avatar Maker system in June, it took off immediately, resulting in a staggering 100,000 newly created avatars in the first 24 hours! 
As sensational as it is, the Avatar Maker marks just the beginning of the huge transformation Mathletics has been undergoing this year.
Three months after the most recent release, we're ready to announce an even bigger revelation: introducing the whole new face of Mathletics – more modern, more student-oriented and more motivating than ever!
Prepared to be dazzled by the New Mathletics!
Let's dive into the details:
Introducing the ALL-NEW Student Centre
Proudly presenting the impressive Student Centre, hot off the press! With a design and engineering process spanning nearly two years, this intricate, multi-component core of Mathletics turned out to be a real masterpiece that Mathletes are bound to love.
Starting now, students can immediately immerse themselves in the extraordinary world of Mathletics, where everything revolves around them!
The biggest difference students will spot at first glance is the new menu. From now on, their learning space is divided into three main areas: Learn, Revise and Assess, so it's easy for them to know where to start.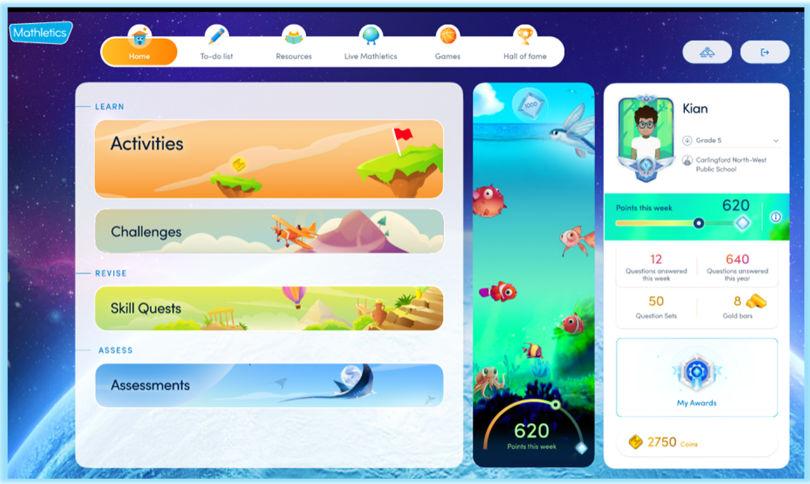 The transformation extends beyond aesthetics – it also integrates the essential elements of learning success proven to help achieve that extra engagement boost:  
 
1. Personalisation 
2. Goal setting and achievements 
3. Rewards and incentives  
4. Collaboration 
5. Competition 
 
That's why we made the brand-new Student Centre:  
1. Personalised
Personalisation starts with the avatar feature your students know and – judging by the soaring usage stats – love to engage with! Each learner Mathletics can create a unique avatar that helps build commitment and connection to the learning experience.
In the newly created Student Centre design, personalisation doesn't stop at the avatars: students can now express themselves through endless possibilities customising their personal dashboards.
By picking their very own backgrounds, colour themes and more, they are invited to create a one-of-a-kind space they will want to explore again and again.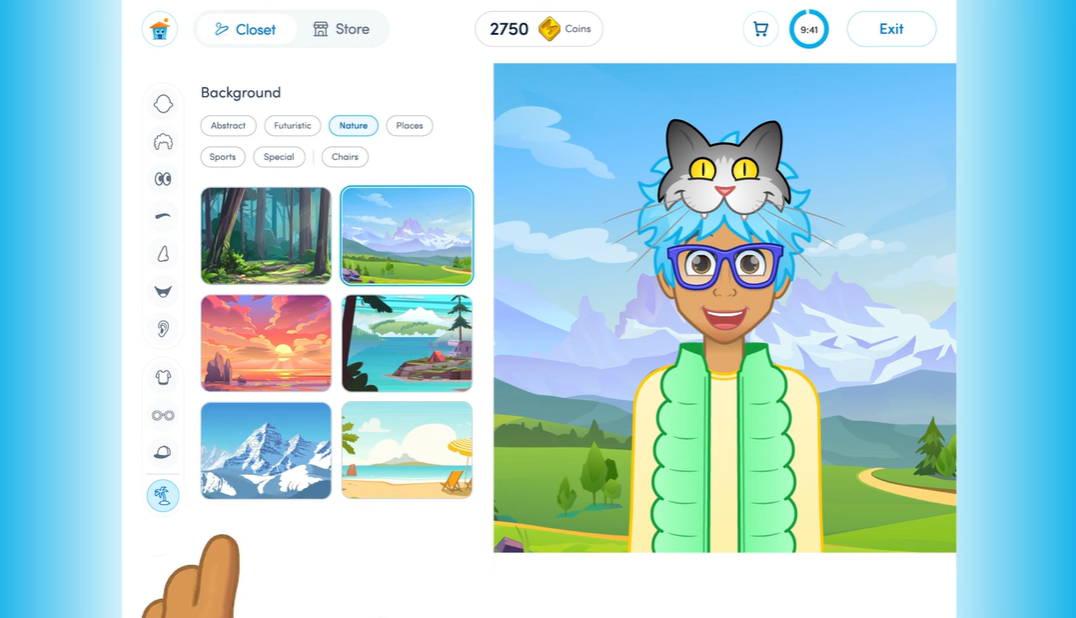 2.

G

oal-oriented
With the eye-catching interactive Points-this-week widget, setting student goals and striving to achieve them will be easier than ever. Encourage your students to aim for at least 1000 points each week for the highest success rate – this will also set them up for a delightful surprise that will surely become a highlight of their week and a part of their learning routine.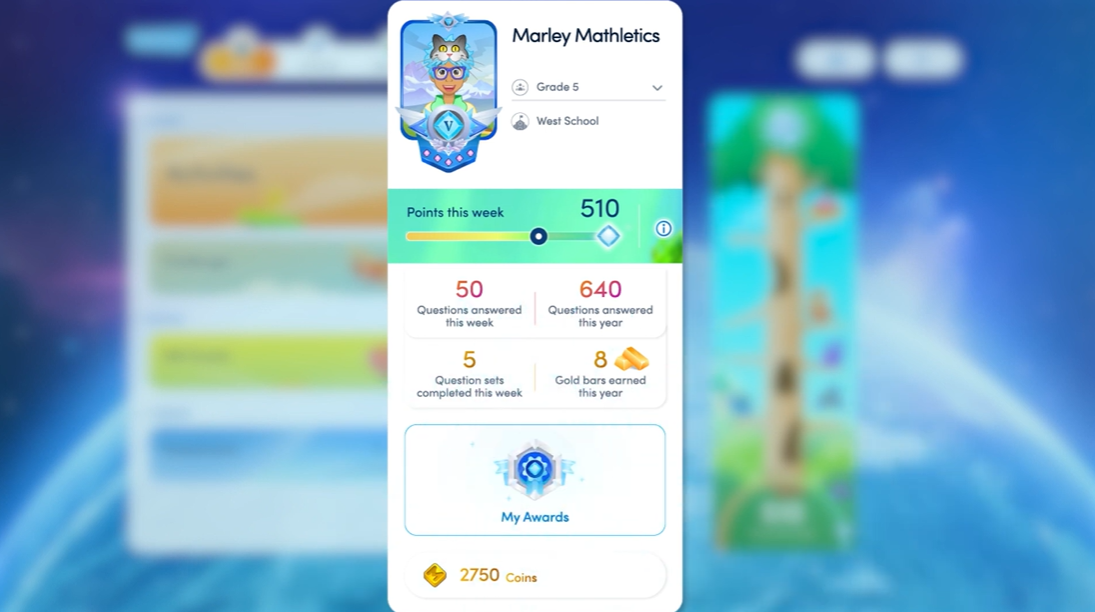 3.

Rewarding and filled with incentives
The Student Centre we created from scratch, will proudly showcase every single accomplishment your students have reached: questions they've answered, sets they complete, gold bars, M Coins and awards earned through their hard work, providing them with a strong sense of ownership of their learning.  
To elevate students' motivation, we've equipped its bustling new hub with interactive animated widgets, weekly themes, personal stats, rewards, and achievements. Combined, they fuel an ever-present enthusiasm about mathematics.
The higher Mathletics usage is, the more exciting it gets, promoting consistency and helping to shape a regular habit of learning.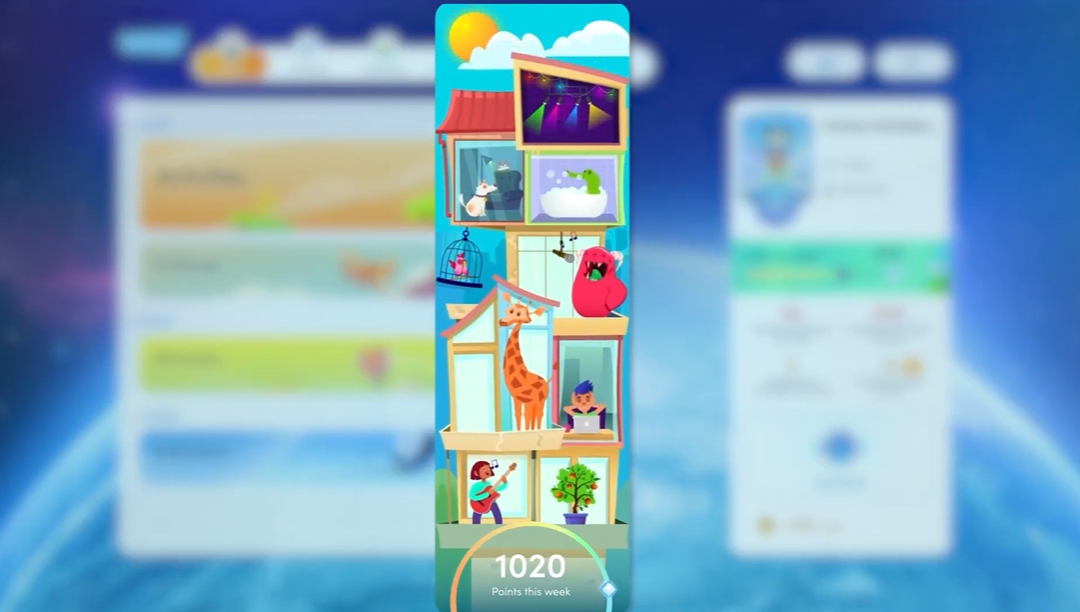 4.

All about

collaboration and competition
Let's not forget about Live Mathletics – gamification at its most exciting. These real-time competitions keep students' speed and accuracy challenged. By competing with their peers from the same class, school, and even from around the world, students can practice and strengthen their maths fluency. Your students can access Live Mathletics with one click from their new Student Centre.
NEW Student Certificates 
The Student Centre is not the only phenomenal change that has arrived to stay. Hold fast for the new, uber-impressive Student Certificates, an epic way to celebrate students' achievements!  
 
Acknowledge your students' hard work with the shiny, new certificates that link to the newly created Achievement Levels. The idea behind Achievement Levels is to demonstrate how often a student has earned 1000 points per week. The ranks start at Bronze and progress through Silver, Gold, Platinum, Emerald, Diamond, Epic, until your Mathletes reach a Legend status. And who doesn't dream about becoming legendary?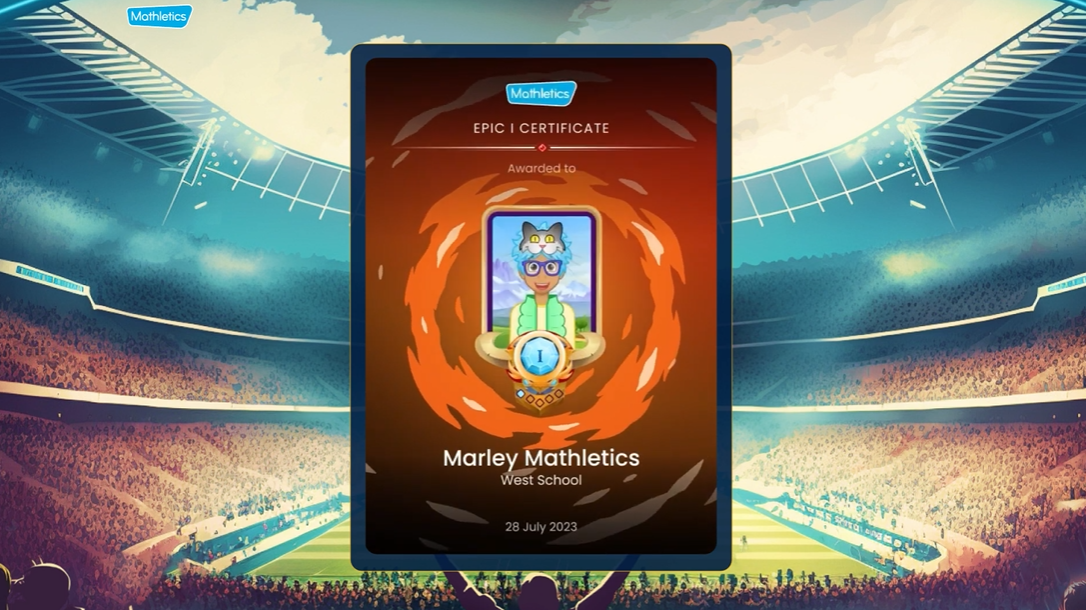 Elevate your students' motivation with the power of Mathletics
Watch our video to learn more: