Catering to over 200 children from Primary 1 to Primary 7, Drumlins Integrated Primary School was looking for an online maths tool that would not only increase students' engagement in their numeracy learning, but also improved their fluency scores.
Mathletics came up to be the maths resource that met all their needs.
After almost five years of using Mathletics, the school has reaped the results – students are now more invested in their numeracy learning, and teachers are able to plan, teach and assign work better for students.
To uncover the winning formula behind the enthusiasm of teachers and students towards Mathletics, we sat down with Esther Poots, the school's Numeracy Coordinator, and Ally McCullagh, a Primary 3 Teacher, to find out more.
1. Ability to connect Mathletics with their maths curriculum
To ensure they were aligned with their region's maths curriculum, the school used Mathletics alongside the New Heinemann maths scheme.
Numeracy Coordinator and Senior Teacher Esther Poots shares how they connect the weekly tasks in Mathletics according to their maths curriculum. "So, we're not just going in randomly. We're also incorporating it into our planning and notes, to give the children the extra practice," she added.
She reveals that they also use Mathletics for mental maths strategies across addition, subtraction, multiplication and division. The school made special 'Mathletics cards' to get around the slight differences in maths terms used, but so far, the tool has "been really good" in allowing students to develop and strengthen their mental maths strategies.
2. Encourages independent learning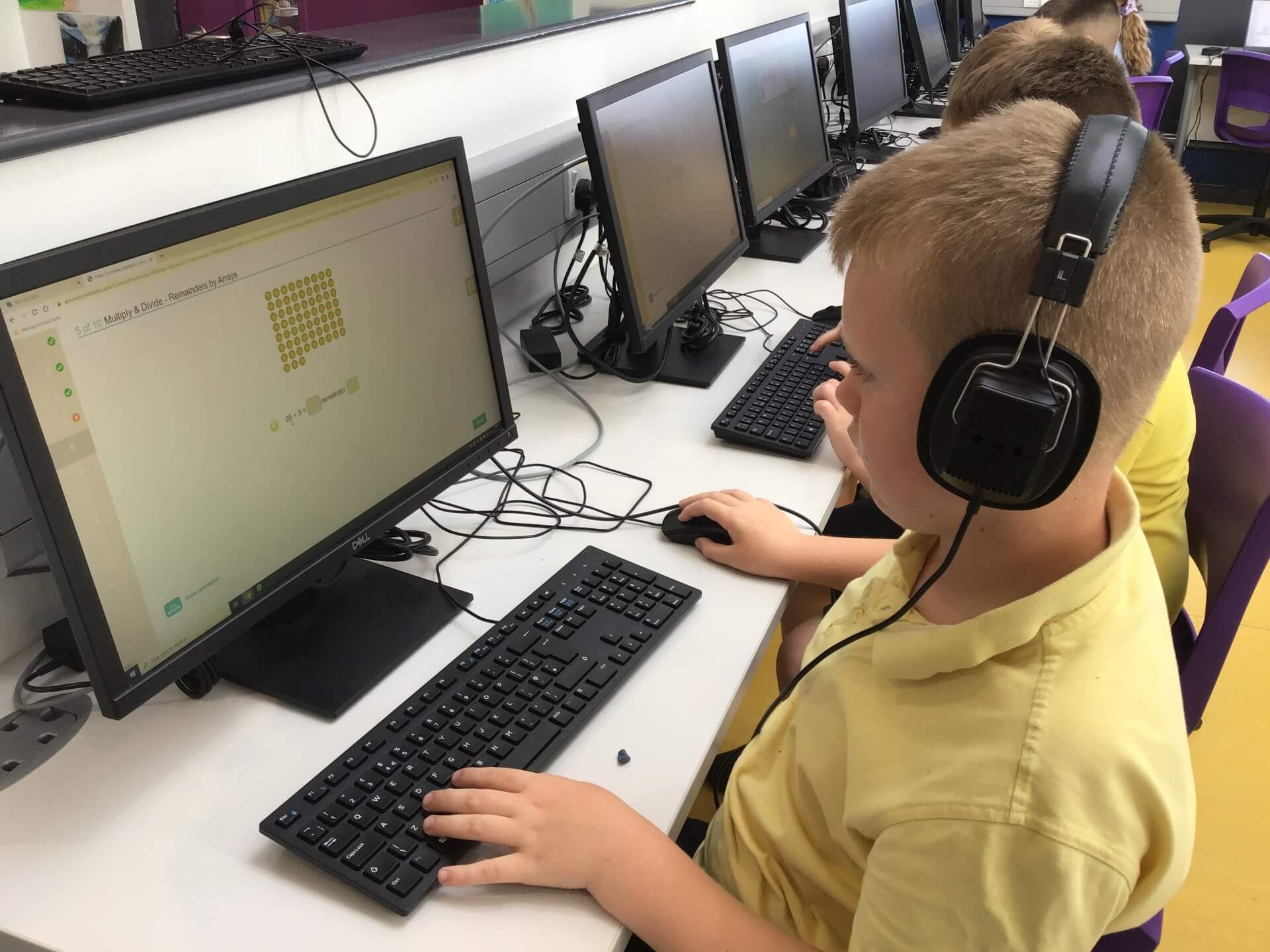 Another feature that teachers really love is the audio support in the program. Ally McCullagh expresses how her students are able to perform independently with the sound button.
"They'll press and then the instructions are explained to them, which is great because sometimes they get very frustrated at not being able to read the instruction. The sound button is brilliant. Someone talks and tells them exactly what they have to do. I know for younger children that's great. It's a big help for me and frees me up to help somebody who actually needs help," said the Primary 3 teacher.
For Esther, she knows when her students are working on Mathletics, they're getting the support where they need it.
"They can see where they've gone wrong… There is that element where when they see their instant correction, they can adapt to it. Especially the more able students are able to adapt themselves and work out where they went wrong."
Ally also noticed that children who are ahead and can manage the program very well are now tuning into other resources within Mathletics, such as the demonstration videos.
3. A great online maths tool for practical work
The visual and concrete activities in Mathletics works well when teaching students topics such as division or fractions.
"As teachers, we want as much practical work for the children. For example, when you teach division, it's ideal that everybody has all the practical concrete materials in front of them, but sometimes that can just get a bit chaotic," Esther pointed out.
When learning about fractions and equivalent fractions in Mathletics, students can just colour in and click away. For example, they can drag and drop components in the program to help them understand what makes up a third of a number.
She adds that "students are still getting the practical and the manipulation of the concrete materials on the screen, but it also saves teachers precious time as they don't have to be making the teaching resources from scratch."
For teacher Ally, Mathletics is particularly useful because her five- and six-year-olds are still able to manipulate Dienes when learning about tens and units in the program. "They're manipulating it but it's such a stress-free environment. The visual element is realistic."
4. Students are intrinsically motivated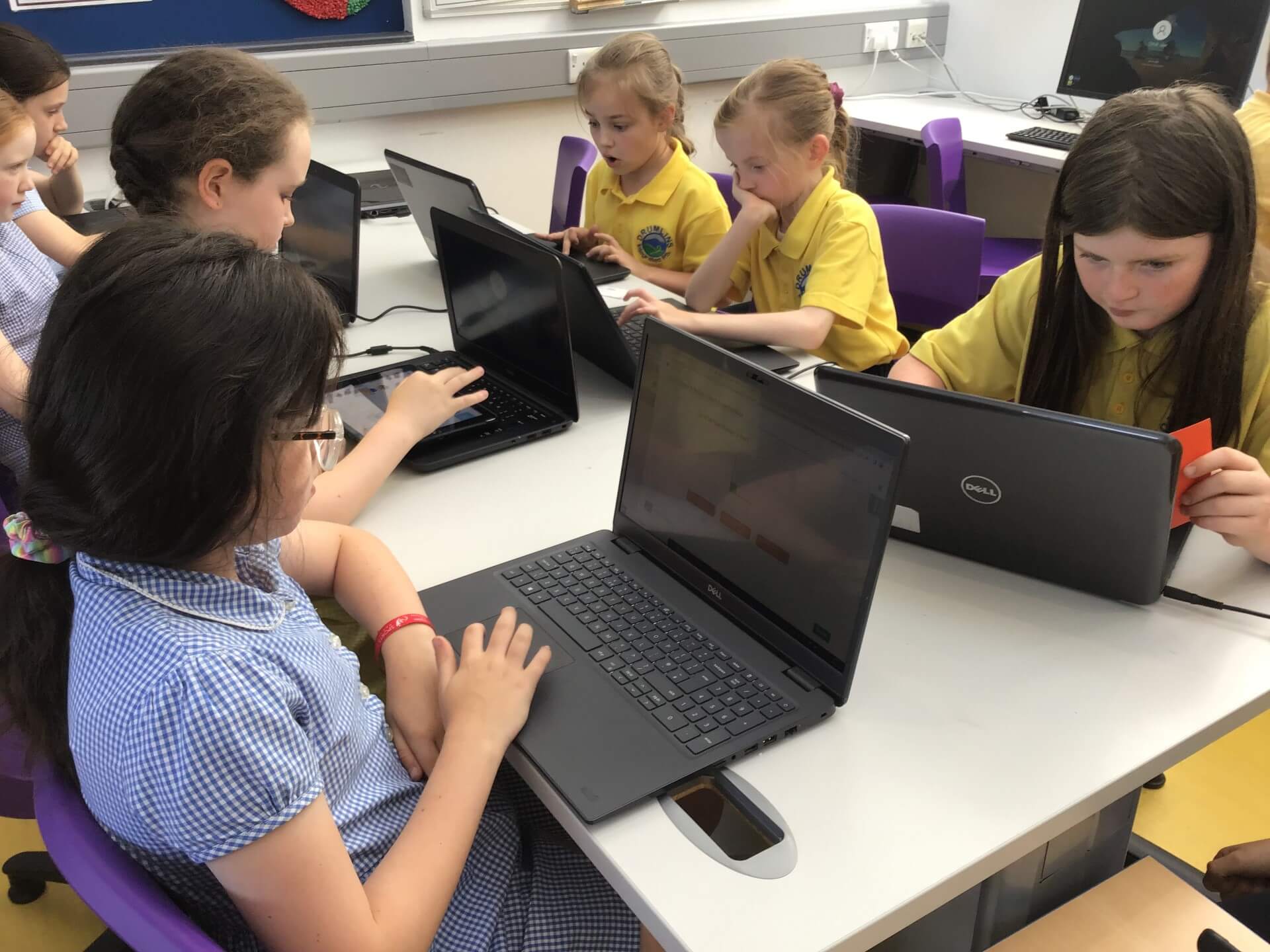 The school has a few students with additional needs, such as students with autism. When they introduced Mathletics to the students, they discovered that the animations really appealed to them.
"I actually can't get them to complete a worksheet, but they can complete a task with the 10 questions because they're waiting to get the animation at the end," Esther revealed.
"The layout is very child-friendly, and I felt immediately the children were drawn into it, plus the Live Mathletics and the other stuff that's available and making their own avatars, it just immediately captures them."
5. Easy-to-assign maths homework
Mathletics also serves as a quick and time-saving resource for assigning work.
Esther, who teaches Primary 5 students, ties Mathletics in with her learning intentions for the week. This also prevents her students from going into the program and just picking only easy tasks to earn lots of points.
"I will go and find the corresponding task. So, if I'm doing fractions this week, I've got about four or five tasks that I've assigned and they can't do anything else till they get those done. I think that's a better way of making more specific use of it."
Once teachers have assigned a task to students, they must complete their assigned tasks firsts before they can go on and explore other features in the software.
6. Seamless implementation with real human assistance
The roll out of Mathletics was smooth and easy. Support was always provided when issues arose.
Esther recalls, "I wouldn't be the most technological mind, but I was able to set it up and get all the passwords. It was very easy to spread it out through the whole school. There were no issues with it and it was very user-friendly. Even if there were issues, support was provided promptly. The service was fantastic. As soon as I emailed, I heard back. So I know I can just sort of send an email and it gets sorted."
Discover the power of Mathletics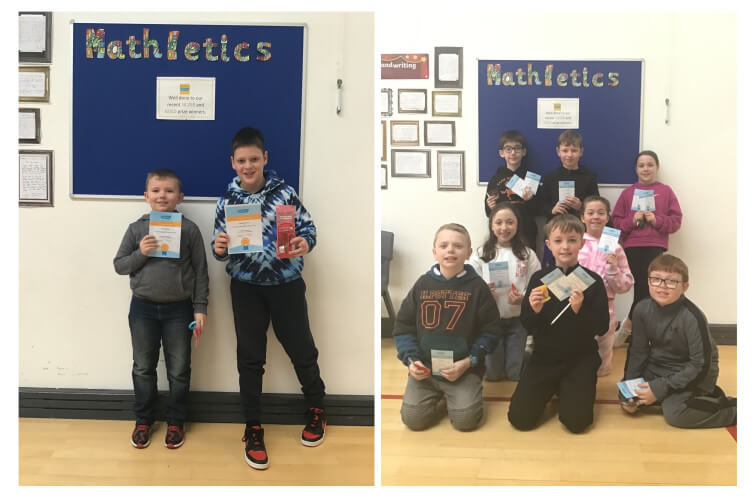 When the program was introduced to the school in 2019, there was a great buzz and everybody was on board from the get-go. Today, the school continues to use Mathletics to empower, inspire and celebrate maths success.
Read this article to learn more about the school's journey to their maths success.