Based in Ballynahinch, County Down, Drumlins Integrated Primary School caters to over 200 children from Primary 1 to Primary 7. The school adopts a child-centred approach to learning and incorporates information communication technology (ICT) in their curriculum.
The challenge
The school was looking for an online maths tool to drive more engagement in their students' numeracy learning; a platform where students could set their own targets and allowed teachers to assign tailored work.
"We really wanted some online targeted participation for children that was reactive," said Esther Poots, the school's Numeracy Coordinator and Senior Teacher.
They were also looking to improve its overall standardised score for mathematics fluency and procedure.
The solution
Mathletics came up to be the program that would fulfil all their needs.
Esther explains, "We wanted something where children could see their progress. So that's why we started Mathletics and we absolutely loved it. We took it on as a whole school. The teachers loved how easy it was to use and students were also really engaged with it."
To help improve their overall standardised fluency and procedure score, students need practice. But drill and practice can be monotonous.
"We don't want to give them a bunch of worksheets, that really turns children off," she added.
To make practice more engaging and exciting, Drumlins turned to the fun and competitive element of Live Mathletics.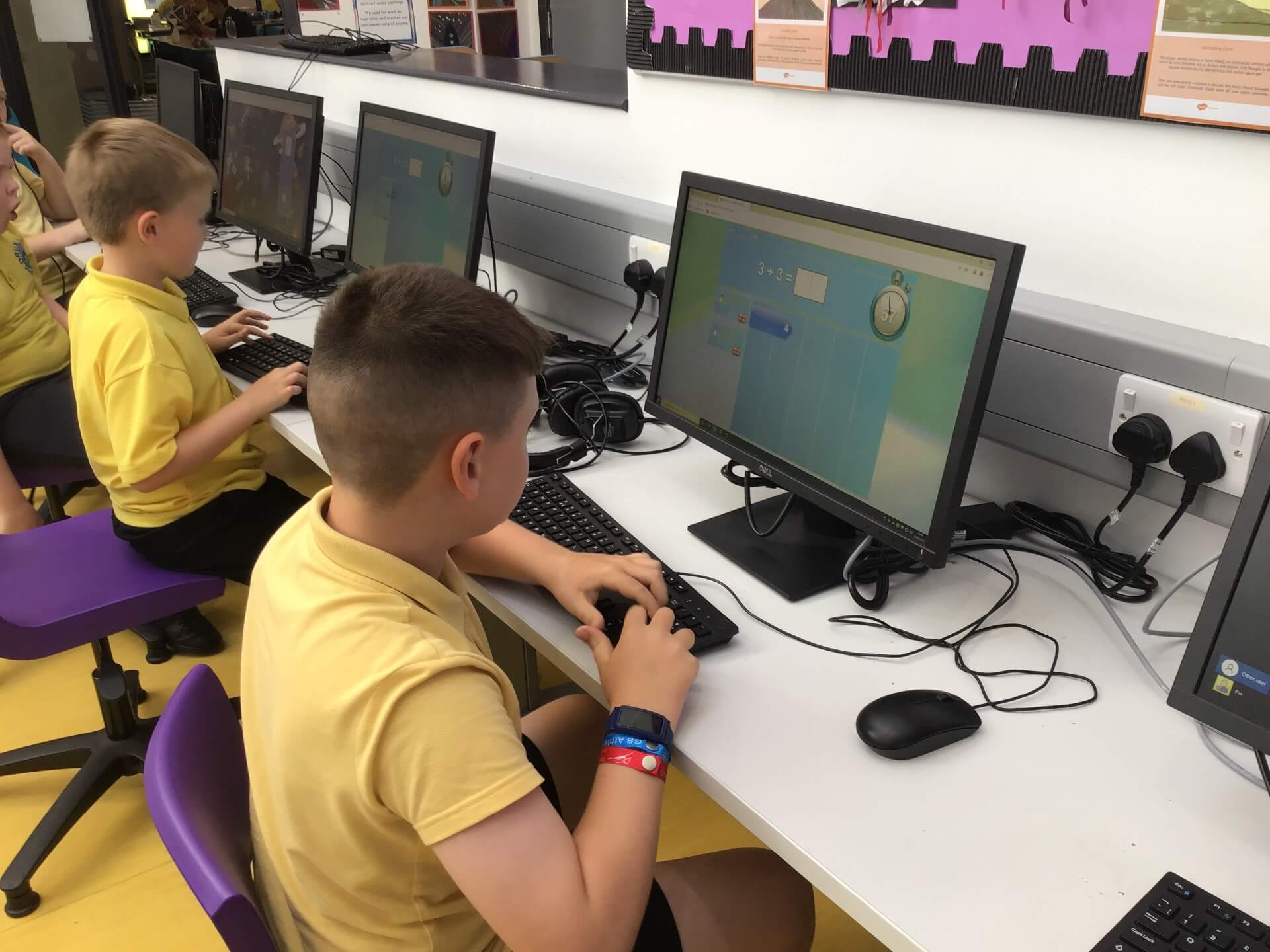 "We decided to focus on that aspect of Live Mathletics and lots of table work and times tables using Mathletics to try and get that up to national level and above. I was able to write that into the action plan as well, using a specific tool to get the outcome that we needed," shared the Numeracy Coordinator.
Before Mathletics, teachers used worksheets and iPads for fluency practice. But there was no standardisation across the school. One teacher might have been using an app on the iPad and another teacher might be using something else, so they weren't in the same wavelength.
Mathletics solved this problem and there is now a continuity when it comes to fluency practice.
"As a coordinator that's what I need. Now everybody's doing the same thing, the same amount of time each week and that they're doing it at home as well." Furthermore, students were also able to practise at home or at school with Live Mathletics, it is available to them all the time.
Primary 3 Teacher Ally McCullagh loves watching her younger students go on and play games against each other in Live Mathletics. "They just got so rapid. It's just been brilliant to see. And you just can't replicate that with a page in front of you."
Whipping up a winning formula: ice cream sundaes
To keep the momentum and students' enthusiasm going with the program, Drumlins Integrated Primary School also started to do more in-school motivation events such as holding more quizzes and competitions.
Esther lets in that when they organised in-school competitions, they saw a spike in students' engagement and motivation. Last summer, the school did ice cream sundaes for the class with the highest score in Live Mathletics and it was a hit.
In the corridor, every class had rows of ice creams that got coloured in every day with the number of Mathletics points. Students were going around and couldn't wait to see how many ice creams were going to be coloured in and competing against each other.
"It just creates a great buzz and at the end of the day they're working really hard on their mental maths but yet they've got the excitement."
Live Mathletics also served as a great social connector between students. Teachers noticed that students who were shyer now had "something to do and connect with other children with, that they can play Live Mathletics with them."
The power of edtech tools in schools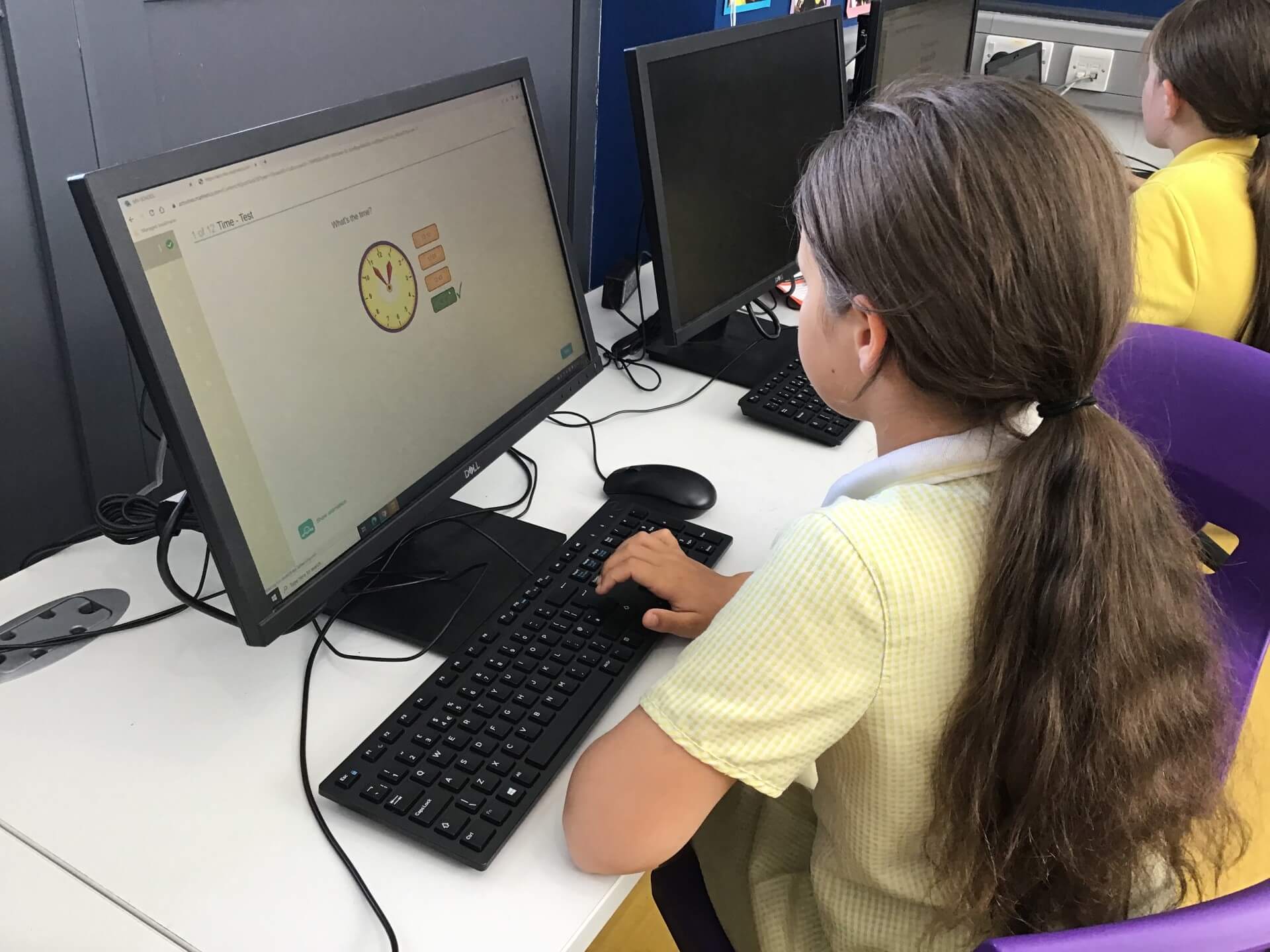 Drumlins Integrated Primary School is also big on differentiated learning. When they do the Mathletics assemblies, Esther shares that "they have children from all ability groups who are being awarded because it is so well differentiated."
But the most transformative result is seeing a positive change in students' views towards maths.
Ally recounts a student in her class who was quiet and had little confidence in himself. He was also identified as one of the weaker students in class. But after introducing Mathletics, she's seen how his confidence and intrinsic motivation towards the subject has grown.
"With Mathletics, something clicked in him," she exclaimed.
"He absolutely loves it. I'm just watching him on the tasks and he persists with them. He'll see a task turn from orange to green. It's not that he's just doing them and that's enough. He wants to push himself."
Elevating maths to greater heights with Mathletics  
Students, teachers and school leaders – everyone in Drumlins Integrated Primary School was invested and on board from the moment Mathletics was introduced. It ticked all the school's needs and raised the profile, engagement and learning of mathematics.
Today, over 200 students in the school are more engaged and motivated to progress in their maths learning. Learn more in this article.