We're excited to celebrate the occasion which recognises the achievements of students and the work of teachers, parents and members of the community who support young people in developing stronger literacy and numeracy skills.
We are particularly excited by the fact that Digital Literacy is being introduced as part of the week to raise awareness of the importance of digital skills for students moving into the workforce in the 21st century.
How can you celebrate National Literacy and Numeracy Week?
Here is a list of activities to help parents and teachers engage with kids to celebrate National Literacy and Numeracy Week:
1. Set aside some time to share your top children's books 
Reading and sharing stories with your children before bed are great ways to encourage a love of reading and listening. Create a little library nook or corner at home. For teachers, create special book themes each month so that students are exposed to a wide array of topics through the year.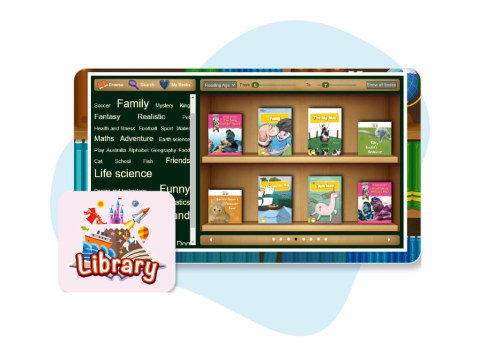 Did you know? Reading Eggs not only has an ever-growing library of over 3,500 online books, it also allows teachers to create custom book collections to share in class.
If you already have a Reading Eggs account, take some time to explore some of the big books and activities on Reading Eggs with your class. Don't have access to Reading Eggs yet? Try it for free with a school trial here.
2. Bring education to life
Everyday tasks such as shopping and cooking are a great way to combine literacy and numeracy skills. Ask your children to write out the shopping list, or their favourite recipe. These are great ways to practice handwriting, spelling and reading in fun, real life situations. Activities like counting or weighing fruit and vegetables, working out the price per item and measuring ingredients for recipes are helpful for developing numeracy skills.
3. Turn the television off and get out the board games
Word based games such as Scrabble, Boggle or Pictionary to help children improve their vocabulary, communication and spelling skills. Whilst Monopoly and Game of Life help develop numeracy skills e.g. budgeting, as well as negotiating, problem solving and fair play.
4. Teaching kids how to handle money
One of the most valuable skills we can pass onto our children is good money management.
5. Gamify it!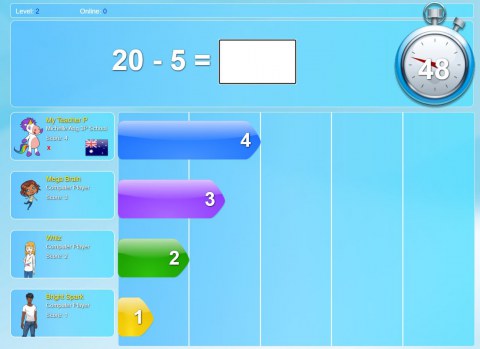 Set some time aside to let your children compete on Live Mathletics to work on the accuracy and speed of their basic numeracy skills. Kid's love challenging their friends and siblings to a mental mathematical contest.
6. Spend time in your local community or school library with your kids
Encourage them to borrow books that interest them or compliment their area of focus at school for the term.
7. Encourage your children to listen to audio books at night in bed or on long car trips

This is a great opportunity for kids enhance their vocabulary and imagination. Local libraries are often great places to find a broad range of audio books.
8. Start a Code Club in your community
This encourages students to learn about computational thinking, coding and programming.
What is digital literacy?
More frequently we are seeing technology being used in the classroom to shift the way students learn, but what does it mean to be digitally literate? Digital literacy involves knowing how to use a range of technologies to find information, solve problems or complete tasks. Digital literacy is also about knowing how to act safely and respectfully online.
Why is digital literacy so important?
While being "proficient at Microsoft Word" was a great thing to have on your resume many years ago, it doesn't quite cut the mustard nowadays. Jobs of tomorrow will require a level of digital literacy much higher than what was once the norm. The 21st century workplace is becoming increasingly digitised and by teaching digital literacy skills, students will be equipped with the tools to prosper within it.
With digital literacy being something heavily associated with the things we do here at 3P Learning, we well and truly know the importance of those skills for the future.
Take National Literacy and Numeracy Week as an opportunity to introduce students to activities designed to build their digital literacy skills. The official National Literacy and Numeracy Week website includes some great practical ideas such as 'Cracking the Code', a fun set of coding and computer science challenges and activities.
With over 30,000 mathematics questions, activities and games, Mathletics has everything your child needs to engage with mathematics, increase their confidence and excel in the subject.