Located in the United Kingdom, Ark is a Multi-Academy Trust with a network of 39 schools, serving more than 25,000 students.
Like many educational institutions, Ark had invested heavily in supplying a one-to-one device for every student from Year 3 and above, to support more independent learning at home.
Having a device meant that there was room for an online program to support students' engagement and attainment in mathematics beyond the classroom.
Ark was looking for a curriculum-aligned online mathematics program that would not only have a positive impact on students' engagement and attainment, it also needed to enhance teachers' experience in creating meaningful learning opportunities.
Why Mathletics?
Ark opted for Mathletics to meet these needs.
The platform supported the school's digital and home learning strategy and had content aligned with the National Curriculum. This made it helpful and easy when it came to matching activities with lessons.
Most importantly, Mathletics also gave teachers the ability to assign activities as part of home learning and to create custom student groups for differentiated learning.
Ark's Pilot with Mathletics
Before implementing Mathletics across all their Primary schools, Ark wanted to first measure the effectiveness in 7 schools through the Mathletics Pilot Program.
To ensure teachers and staff got the most out of the program, training was provided by a team of Mathletics Implementation Specialists.
Ark also outlined three success indicators for the pilot:
Student engagement in maths learning and completing work voluntarily
The impact on students' maths learning outcomes
Teachers leveraging on Mathletics to support teaching and learning opportunities
Overall Usage of Mathletics
Throughout the pilot, there was high engagement and usage across the participating schools.
55% of time spent on Mathletics was outside of school hours, indicating that students were continuing their learning at home.

In addition to completing teacher-assigned activities, more than half of the students (56%) completed activities under their own initiative – a sure sign that students were engaged with the program.

Students were also doing Mathletics activities for 10 to 25 minutes per week, which was within the recommended timeframe to have an impact on learner outcomes. On average, at least half a million mathematics questions were answered correctly.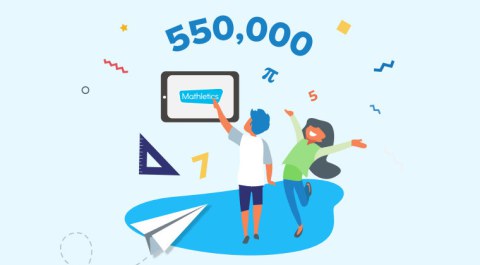 Teachers used Mathletics to personalise and consolidate learning
2,400 students from Reception to Year 6 were involved in the pilot. This meant a huge range of different learning abilities and levels.
To personalise each student's learning with Mathletics, teachers created multiple learning groups within the program to differentiate instruction.
A total of 139 learning groups were created in the pilot, with an average of 20 student groups created per school. This helped teachers to focus students' efforts on different topics or areas as needed.
Teachers also found Mathletics useful and effective for consolidating learning in class and assigning tasks for homework.
During the pilot, each school assigned almost 10,000 Mathletics activities. These were fluency-based tasks that teachers set on their students' devices, so they can go home and work on skills that have already been introduced and build on their speed and confidence.
See also: How Mathletics Reduced Teachers' Workload At Wallace Fields
Improved mathematics results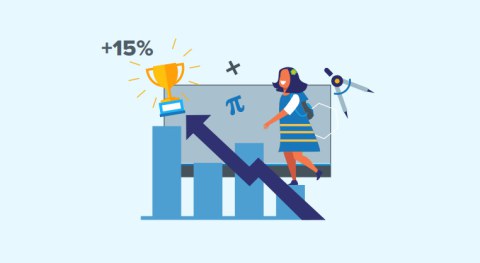 Because students were engaged and consolidating their learning at home, Ark saw a significant improvement in their results.
This was tracked using Mathletics 'Activity Improvement' feature which compares their highest score with their first score in the same activity. On average, students' results improved by 15%, with an average highest score at 91%.
This shows strong improvement and mathematics mastery.
Mathletics not only proved to be an effective home learning resource, 85% of the students surveyed also felt Mathletics has helped them improve. Here's what some students had to say:
"It's amazing! I love how they can give tutorials to help with things you get stuck on. I would always suggest this application to a friend who wants to find an app like this! 10/10."
"I have found Mathletics very helpful, it has helped me a lot in maths and it is challenging enough to increase my level of brain power."
The Verdict
Mathletics ticked all three success criteria and raised the profile, engagement and learning of mathematics in Ark Primary schools.
"It's just a really positive approach and pupils seem to be encouraged to be on it as much as possible," says Sarah McGarvey, Teacher and Mathletics Champion at Ark Little Ridge.
With the pilot displaying such progress, Ark began to roll out Mathletics as part of their mathematics curriculum and home learning approach across all their Primary schools.
Today, teachers and students across all Ark Primary schools are benefiting from Mathletics.
Interested in piloting Mathletics at your school?