Increase your chances of securing funds to improve your students' math performance! Contact our education specialists today.
The Minister of Education of Ontario recently announced an additional $15 million in funding as part of the government's initiative to help students get back on track after learning disruptions due to the pandemic.
The Priorities and Partnerships Funding (PPF) for 2022-23 is now open and provides ongoing support from the Ministry to improve and maximize math performance across Ontario. It's available to School Boards to offer a digital math tool aligned with the Ontario curriculum to support students, parents, and educators.
How Mathletics ticks all the key funding requirements
Mathletics is a proven way to increase students' math engagement and performance and meets all of the Priorities and Partnerships Funding key criteria:
✔ Aligned with Ontario math curriculum
✔ Adapted to be compliant with any updates to curriculum requirements
✔ Available in English and French
✔ Support students in building foundational math skills and math proficiency
✔ Reports available for parents and educators to monitor student engagement and achievement
✔ Adaptive and responsive
✔ Inclusive and engaging for students
✔ Provides implementation support for educators
✔ Provides actionable insight for educators
✔ Complies with the Accessibility for Ontarians with Disabilities Act, 2005
For Teachers and Parents
Mathletics courses are designed to align with curricula from every Canadian province. It helps deliver Ontario-aligned formative and summative assessments; the program provides immediate targeted feedback and prescribes interventions based on student performance.
Mathletics provides numerous easy-to-use ways to differentiate instruction and assessment strategies, fostering an inclusive and equitable environment for mathematics learning. It also delivers real-time results. This enables teachers to make data-driven decisions about daily teaching and learning.
Teachers will find a balanced numeracy approach to mathematical learning through:
Curriculum-aligned activities that support new learning
Opportunities for critical thinking and problem-solving challenges
Gamified options for enhancing foundational fluency skills
See also: 8 Simple Ways Mathletics Ticks All Your Classroom Learning Goals
For parents, Mathletics provides a full support portal that includes access to weekly reports. Parents with a school login can also access the program at home to help their child progress and succeed with Mathletics.
For Students
Mathletics encourages self-directed learning. Students can exercise agency over their learning within Mathletics. The program provides a positive and personalized learning environment with strong rewards and motivators to keep them engaged.
Most of all, it fosters the growth mindset for students to see themselves as resilient and capable mathematics learners.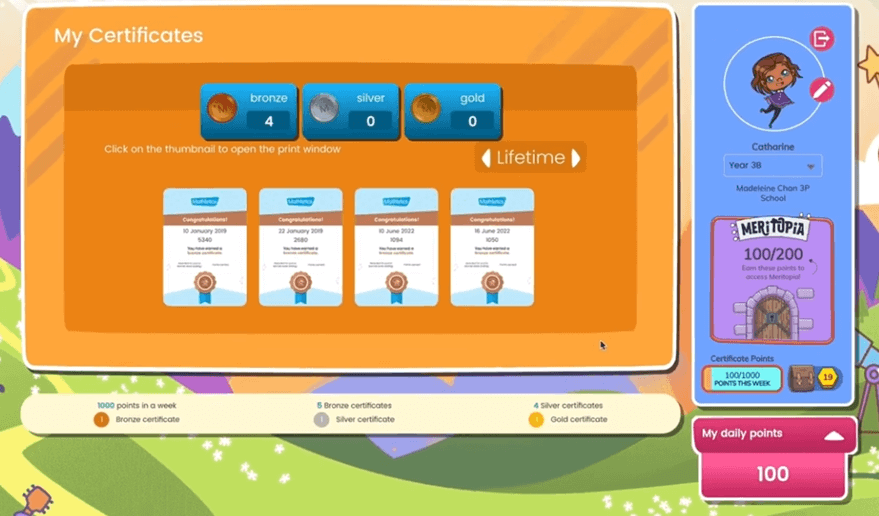 For Schools
Mathletics offers training, implementation and ongoing support. Our customer success team is ready to take you through a simple set-up and training so you can get up and running immediately.
We provide in-product support via step-by-step walk-throughs, and a knowledge base filled with answers to common questions, and how-tos. In addition to these resources, you will also be assigned a dedicated client manager to support you in reaching your individual goals.
Hurry, act fast! Get started on your application today
To increase your chances of securing this funding, fill in the form below.
One of our education specialists will get in touch with you to:
Walk you through how Mathletics Ontario digital math program meets the funding criteria
Create a clear and actionable plan to use Mathletics for optimum math success
Show you how Mathletics reports can be used as indicators of success
Provide training and ensure Mathletics delivers all your desired math outcomes