The World Math Month Challenge is a fun and free online math competition for Mathletics subscribed schools.
We are excited to invite all Mathletics subscribers in Canada and the United States to join us in inspiring students to love math through our annual math competition! This is a fantastic and exciting way to build engagement in math using the award-winning Mathletics platform.
Kicking off on March 6th the competition will run until March 31st. During this time, students will compete in live, multi-player challenges and answer self-paced adaptive math curriculum questions, all using Mathletics to accumulate points. Prizes are awarded to the top three schools, based on the highest average participation points.
Registration for the competition closes March 1st.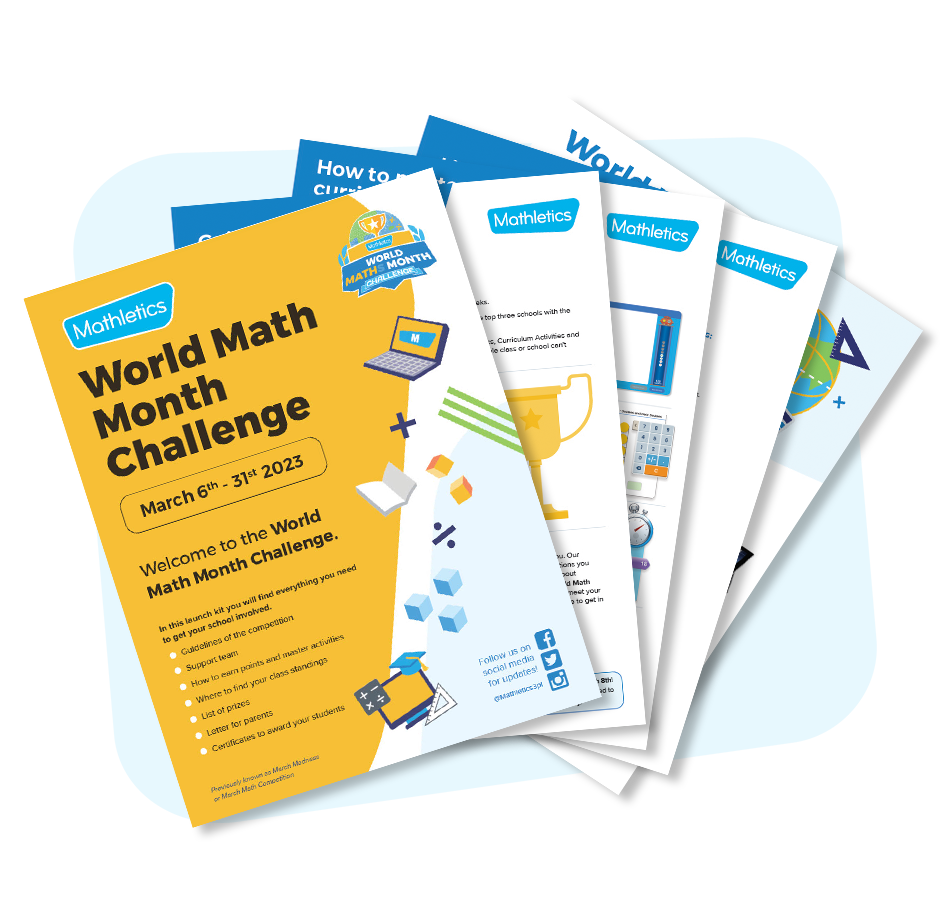 World Math Day is March 8th
To kick off the challenge, don't forget to log in on March 8th to participate in World Math Day, the largest online math competition in the world! Your students can compete in LIVE math activities with students across the globe. As a Mathletics school, you're all set to take part. All points earned during World Math Day count towards your total points for the World Math Month Challenge! Learn more.
Get additional licenses for free!
Competing as a school is more fun when every student can participate! We're happy to provide additional Mathletics licenses to your school so every student has access during the competition, at no cost. Contact your Client Manager to get started.

$500 Technology Grant plus a trophy and Mathletics swag.

$250 Technology Grant plus a trophy and Mathletics swag.

$100 Technology Grant plus a trophy and Mathletics swag.
Take part in the dress up competition!
What better way to get your students pumped for World Math Month than to deck out your classroom with some awesome math decorations or get creative and dress up for a chance to win some awesome lego prizes!
To enter, post your best pic on March 8th, hashtag #WorldMathsDay2023 and tag @mathletics3pl for a chance to win!
Register your school for the World Math Month Challenge
Remember, if one teacher from a school signs up for the World Math Month Challenge – all registered Mathletics teachers from that school will be entered into the competition too!