Book a demo of Mathletics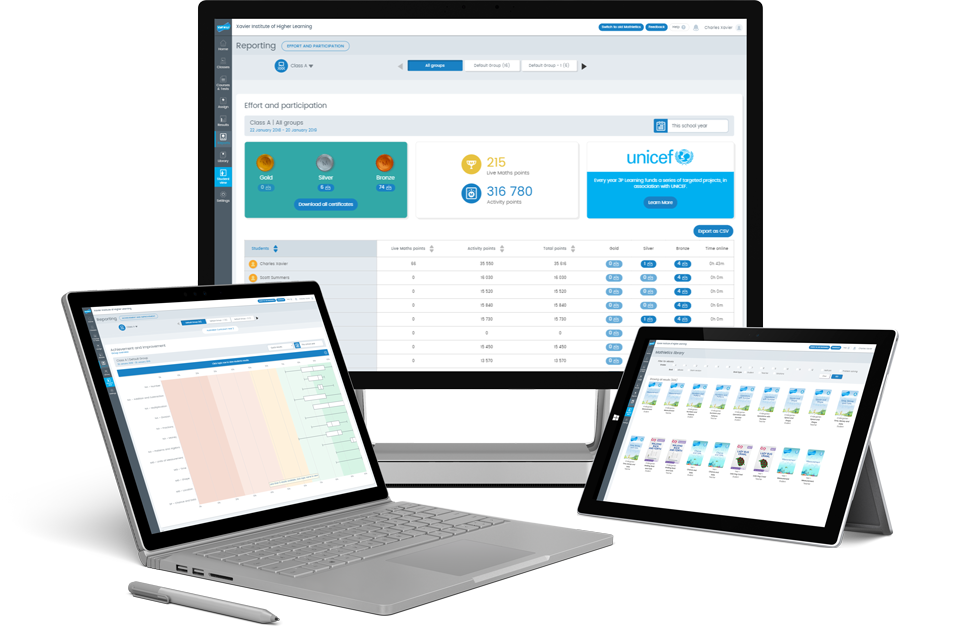 Every district has its unique challenges. That's why we walk you through a comprehensive demo of how we can use Mathletics to:
Increase and sustain better student scores

Provide detailed district, school and student-level reporting

Deliver the results your district or province needs
Find the quality your district or province deserves – request a free demonstration of Mathletics today.
What do teachers think about Mathletics?
The biggest classroom impact I have noticed is that students now enjoy maths. Students who are below year level now have plenty of opportunities to develop those core basic skills in maths, while my advanced students are able to excel and explore a variety of new topics.
Mathletics has been a great success. As educators we have found it to be an invaluable assessment and supplemental tool. It gives the students at home access for extra support and makes learning maths enjoyable. We would highly recommend Mathletics to anyone thinking of using it in their school.
Multi-Award Winning Online Math Program