Earlier in the year, College Heights Christian School (CHCS) partnered with 3P Learning (the company behind Mathletics) and a charity organization, A Better World Canada, to raise funds for a primary school in Kenya that needed new desks and water treatment systems for their classrooms.
College Heights Christian School has been using Mathletics for many years. So when the 3P Learning team from Canada expressed their interest to visit the school, school principal Steven Gabrys brainstormed an ideal date to host their visit.
That's when an idea sparked in him – why not turn World Math Day into an exciting math event for the whole school?
Combining math learning with a good cause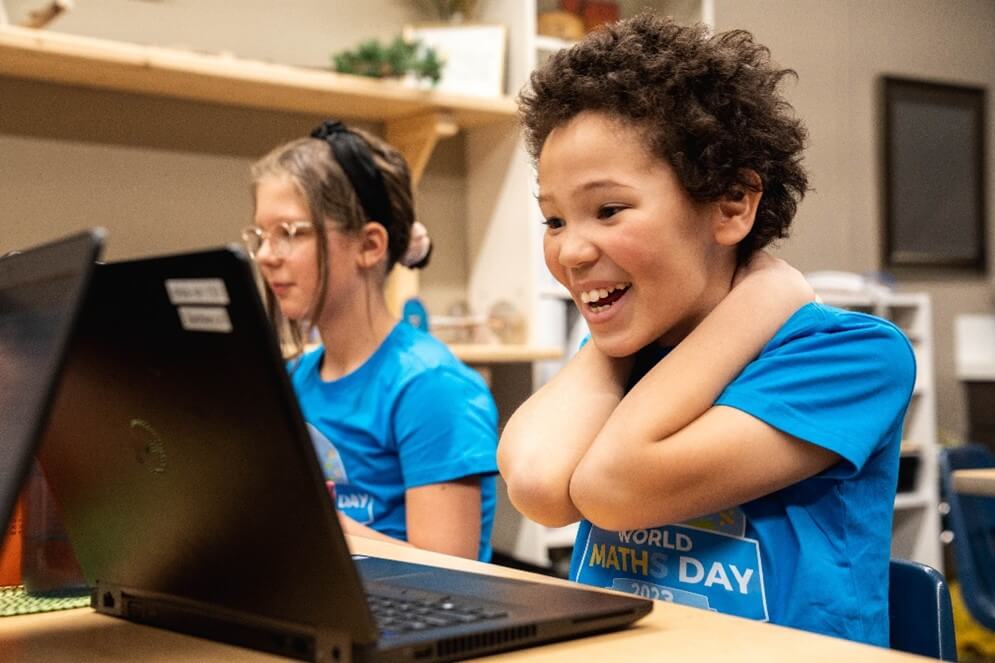 The competition was not only a fun way for students to get excited about math and build their fluency skills, it also gave the school another valuable opportunity — to give back.
Every year, College Heights Christian School has an annual outreach project to actively engage with the community and foster a culture of giving. This is something they value and hope to instil in students as well.
Having worked with A Better World Canada in the past, CHCS partnered with them again for their annual outreach project. And while speaking with the co-founder of A Better World Canada, Steven learned that a school in Kenya (Kiamaina Primary School) had new classrooms but needed additional funds to furnish the class with desks and water treatment systems.
Steven then put the two together and proposed the idea of transforming World Math Day into a fundraising event to support the school.
Empowering students to give back through World Math Day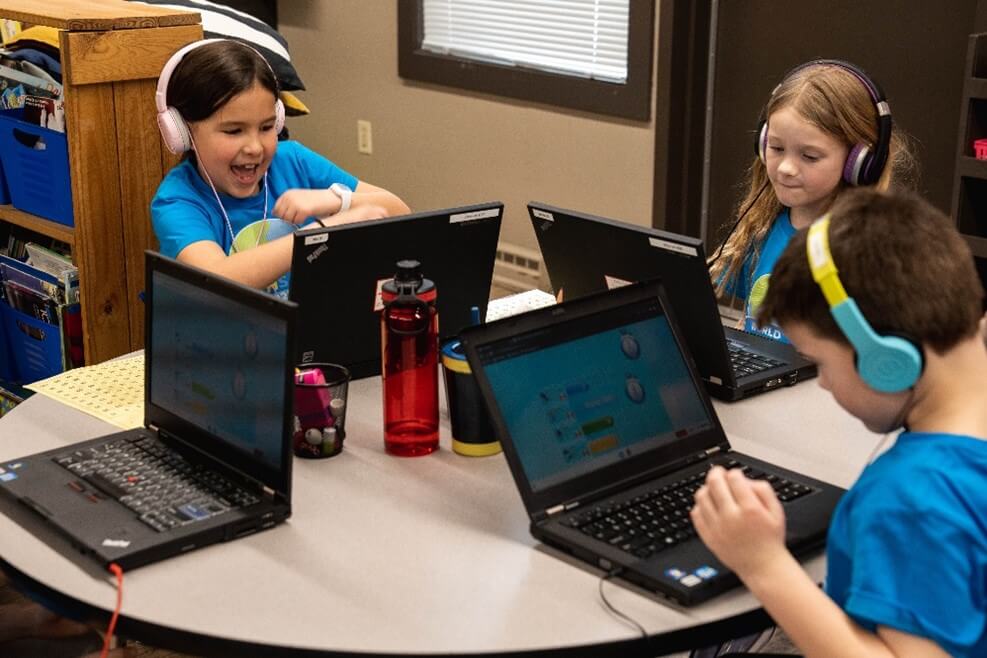 Students loved it and eagerly embraced the idea. In the lead up to the event, the school was abuzz with excitement.
Kristi, a 5th Grade math and music Teacher at CHCS shared how she really "love the fact that the kids can do the concepts and have fun doing it." One of her favourites is Live Mathletics, "because it makes those drills fun."
"You can get flashcards out but it's not the same as Live Mathletics," she added.
The more Mathletics points earned by the school meant more dollars raised. Before the event, students went on to set their own personal goals and worked on a series of math projects to build their math fluency skills. Furthermore, they proactively reached out to their community; family, friends and neighbours, to seek their support and act as their sponsors for the event.
Steven was so amazed and inspired by the students' motivation and efforts. Their sincerity shined through and he witnessed their wholehearted efforts, driven by the knowledge that their math scores would make a difference in the lives of children in Africa.
Celebrating World Math Day from around the world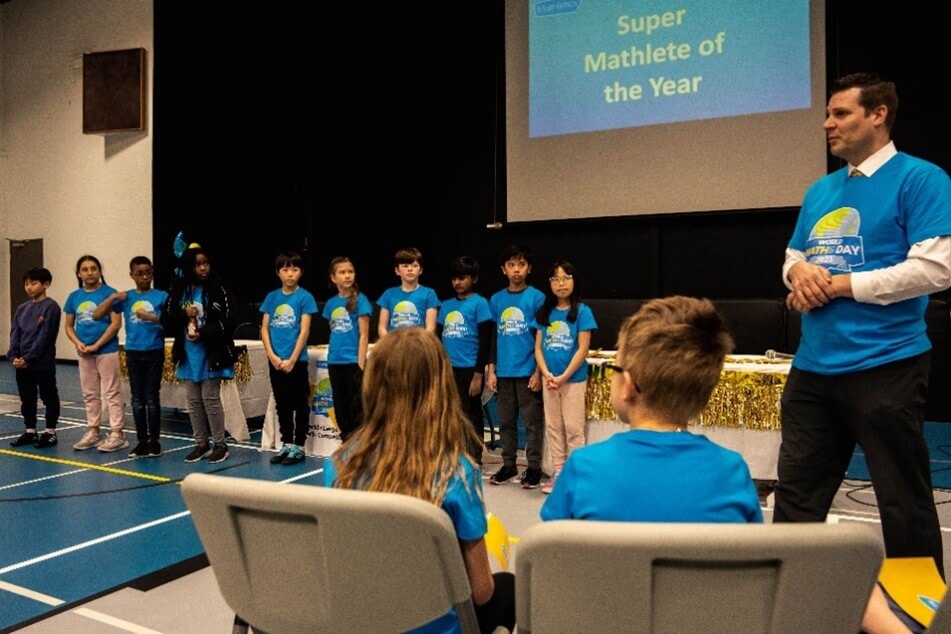 On 8 March 2023, the school concluded and celebrated the students' efforts on World Math Day with a grand assembly.
Overall, they rallied together and raised a staggering sum of over $9,200! Inspired by the school's efforts, 3P Learning also donated $5,000 towards the cause.
The class with the most Mathletics points (per student average) was also rewarded with a special grand prize — an exciting trip to Calgary for a special visit to the 3P Learning office, plus a visit to the Telus Spark Science Centre to catch an Imax movie and visit the galleries.
We are so amazed and inspired by Steven, his team and all the students from College Heights Christian School. We hope the school's story will ignite aspiring mathletes everywhere.
If you have a story to share, we'd love to hear from you! Contact our customer support team in your region or fill in this form.