Mathletics lesson plans can help you get the most out of the program for your students. Start a free trial and experience it for yourself!
Our team of educational specialists have created a range of engaging lesson plans to help you get the most out of Mathletics.
Get your 14-day Mathletics free trial for your school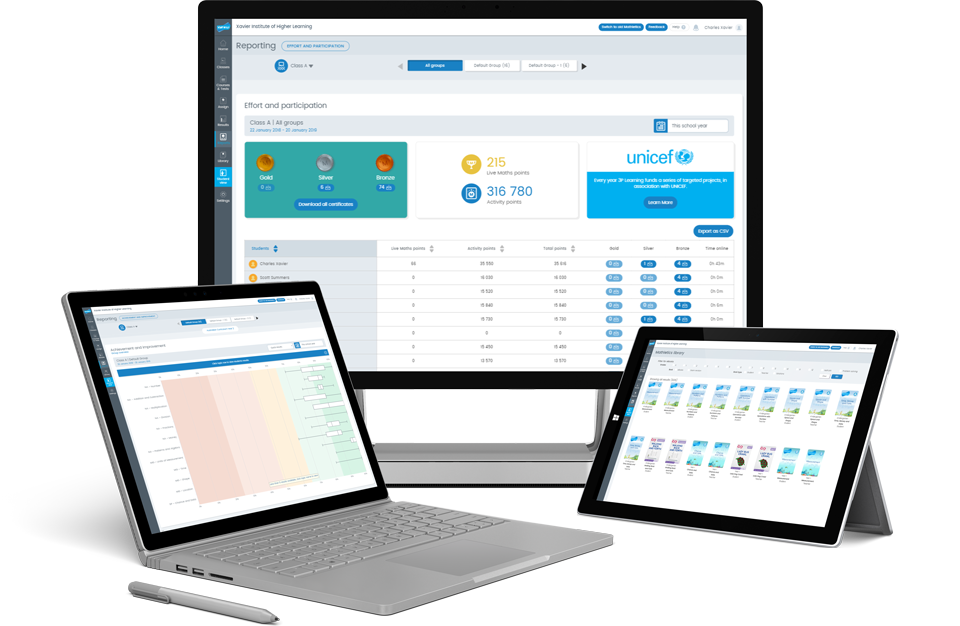 Every school has its unique challenges. That's why we offer a free trial for every school to ensure they know how to get the most out of Mathletics before they start. Request your trial today and see how Mathletics can:
Save teachers time – with assisted marking, hundreds of maths resources and lessons, Mathletics does some of the heavy-lifting so teachers can focus their students.

Access detailed reporting – track student progress on a class and individual level to help create lesson plans and learning paths for all students.

Captivate students – by engaging students with gamified learning, Mathletics challenges students to achieve their best through fun activities and exciting worlds.
No obligation. Free for 30 days. We're confident you and your students will love it.