Meet Spellodrome – the critical spelling-awareness program
Spellodrome opens up a whole new online world for students to improve critical spelling awareness skills. Using the same education principles that make Mathletics captivating, rewarding and engaging, Spellodrome encourages the best in literacy practices to shape tomorrow's writers.
Spellodrome has a huge range of features to help home educators teach their learners critical spelling awareness:
Find a wide range of spelling games based on core word lists, helping kids build their spelling knowledge

Introduce learners to competitive spelling with Live Spellodrome and challenge students from around the world!

Explore word lists pulled from a bank of over 10,000 words

Listen to lessons with full audio across the different spelling games, aiding kids who need an extra hand and early-learners

Receive weekly reports to view and track progress of your kids to support their learning at home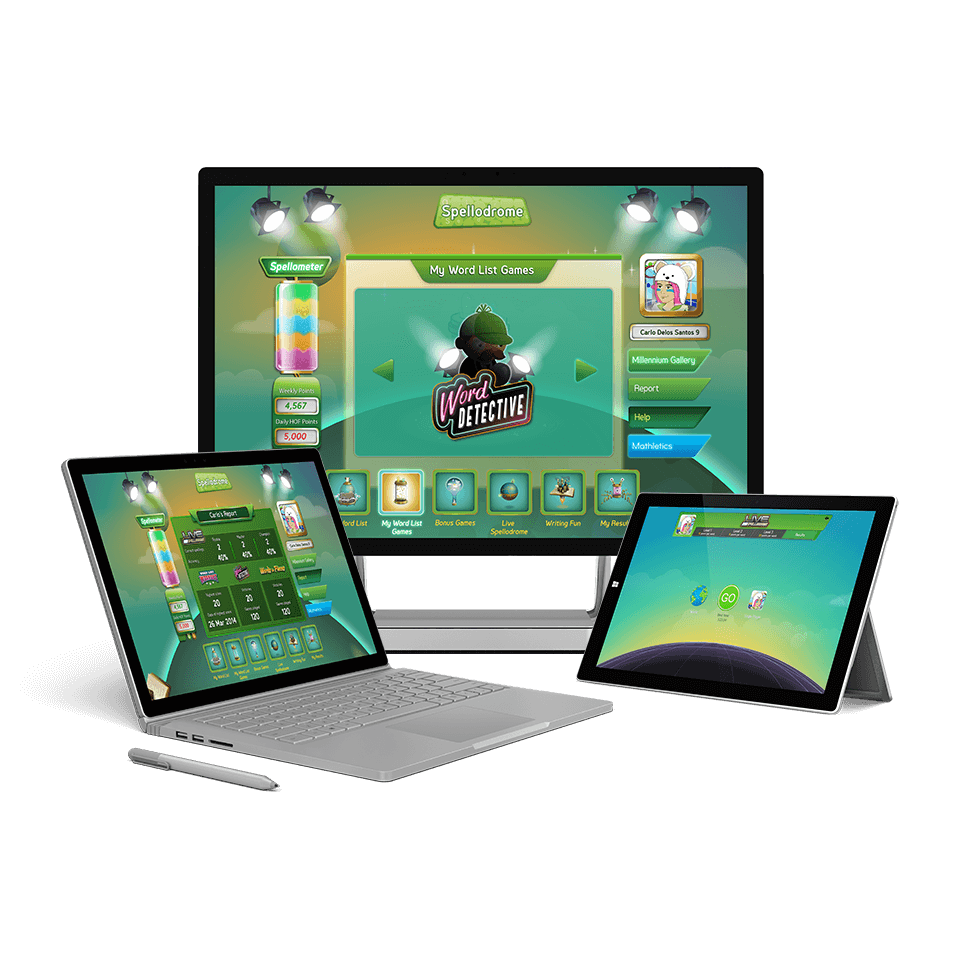 Get started with Spellodrome for your home today!