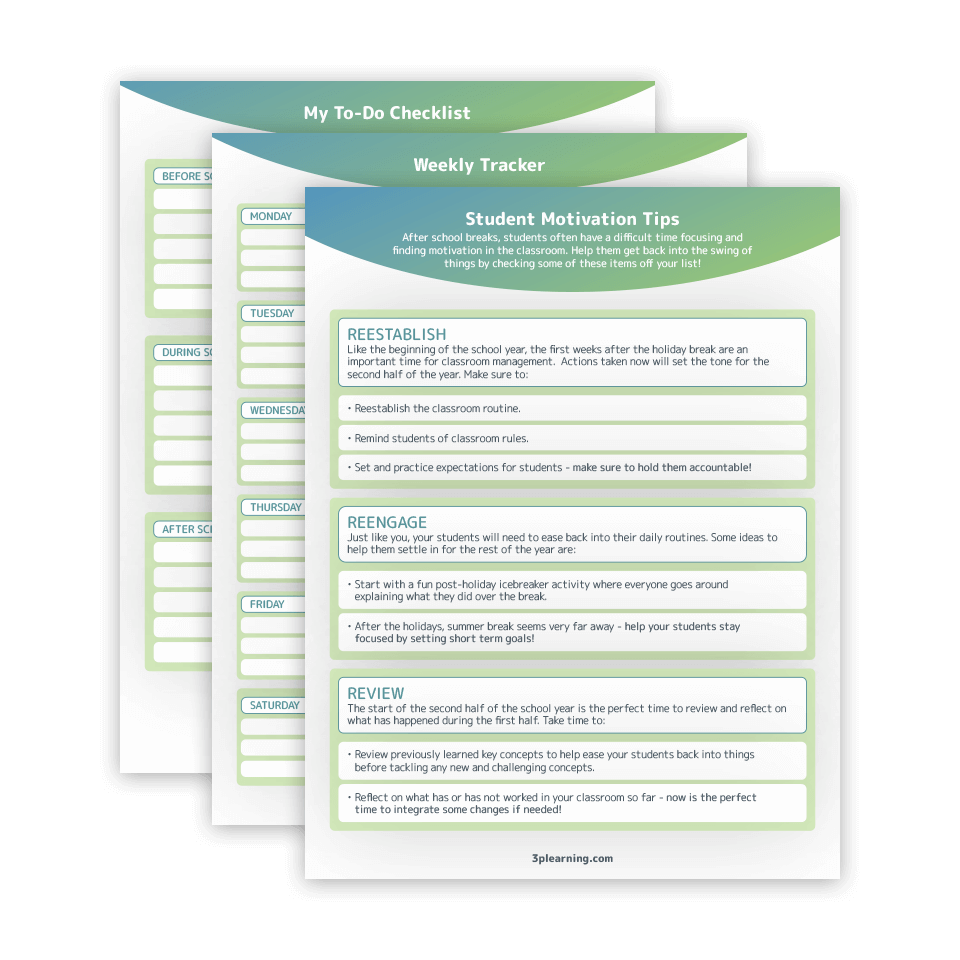 Download your Student Motivation Checklist
PLUS Additional Teacher Checklists To Stay Organized Throughout The School Year
Keeping students engaged and motivated is an ongoing challenge. With varying student abilities and interests, educators must create engaging activities and lessons for a broad range of skills. If lessons get too repetitive, students can lose enthusiasm and become disinterested in the topic or subject.
This Student Motivation Checklist will provide tips and ideas on how you can re-motivate your students in the classroom!
Simply submit your details to receive FREE access to the checklists.